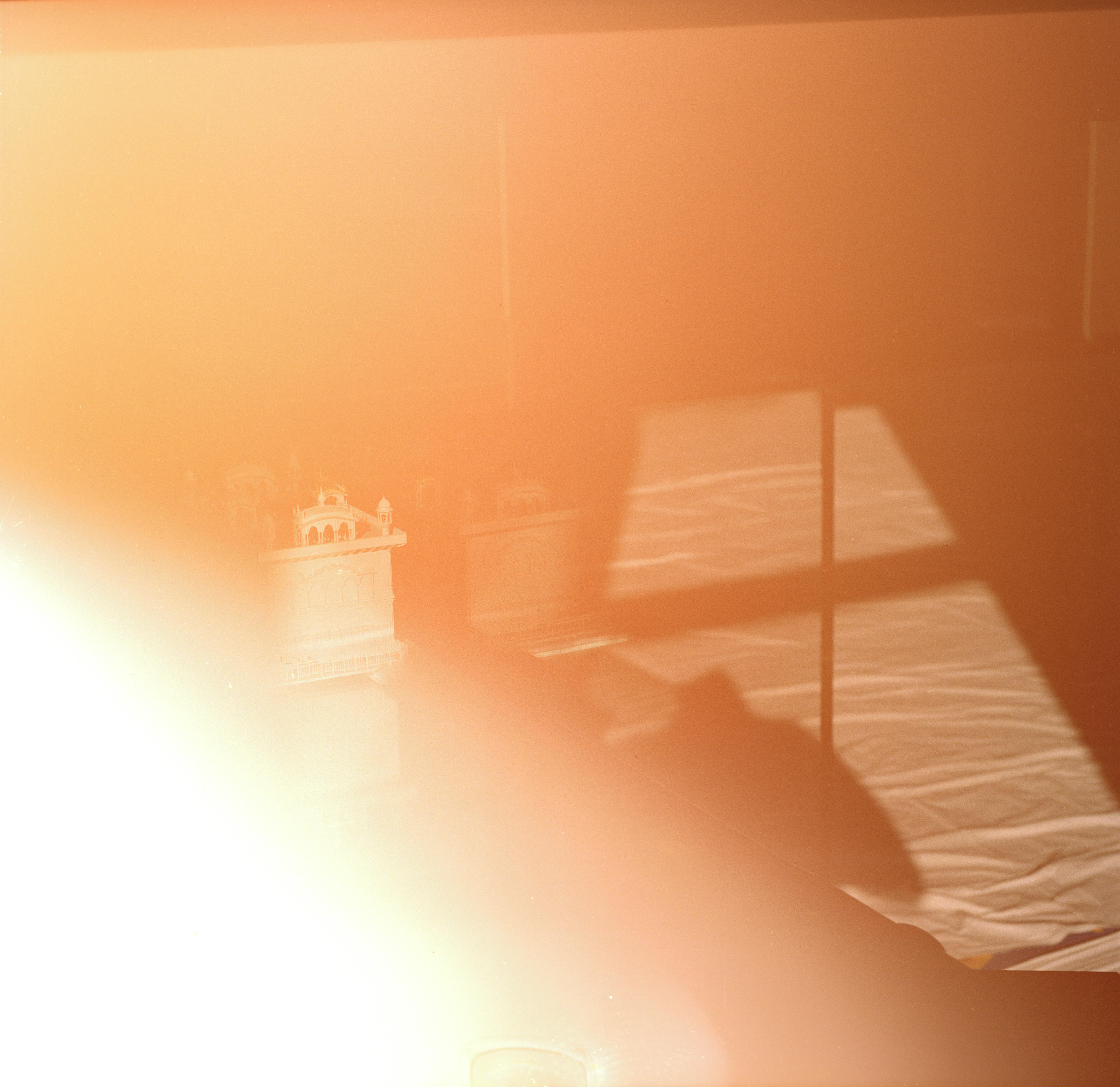 A publication and film in response to Glasgow's Gurdwara,
and the people who use it.
_
(text from inside the book)

I visited over the course of three days, including Sunday when the Gurdwara
is at its busiest. This gave me the chance to speak to many people, and it
was insightful to understand the different reasons for Sikhs coming to show
their respects. The camera gave me an excuse to talk and engage with
people, and photographing with film made the process slower, allowing me to
understand more with each conversation. My thanks go to those who made
me feel welcome, and to those who allowed me to photograph them.

Publication is an oversized A4 format, 20 pages,
two paper stocks, saddle stitch.